from limonite to pig iron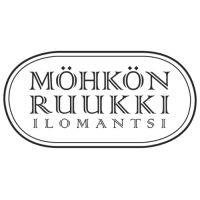 Möhkö ironworks is a destination for the whole family
Iron has been refined from limonite at Möhkö ironworks from 1849 to 1908. The museum's exhibitions describe the operation of the ironworks, the loggings after, and the military history of the area from 1939 to 1944. The exhibitions are located at the ironworks mansion and the buildings around it.
The aged buildings and the park around the ironworks convey an atmosphere of the old times. The ruins of the blast furnaces, the mighty waterwheel and the unique renovated canals tell stories of the time the ironworks was in business. The Museum Shop welcomes visitors at the ironworks mansion.
The Ilomantsi Museum Foundation is in charge of the operations at the Möhkö ironworks. The area and buildings are owned by the municipality of Ilomantsi.
Contact information:
Möhkö Ironworks
Möhköntie 209
82980 Möhkö
050  342 8825 
mohkonruukki@ilomantsi.fi
www.mohkonruukki.fi