Genuinely in the East - Möhkö and Petkeljärvi
Finland's Easternmost village Möhkö and the Petkeljärvi National Park are a unique destination in North Karelia, in the municipality of Ilomantsi. At Möhkö, you're genuinely in the East, right next door to Russia.
Right by the Koitajoki river, the village of Möhkö was formed in the 1800s around one of the largest limonite ironworks in Finland. Nowadays, Möhkö is a small and idyllic destination village that blooms when summer arrives.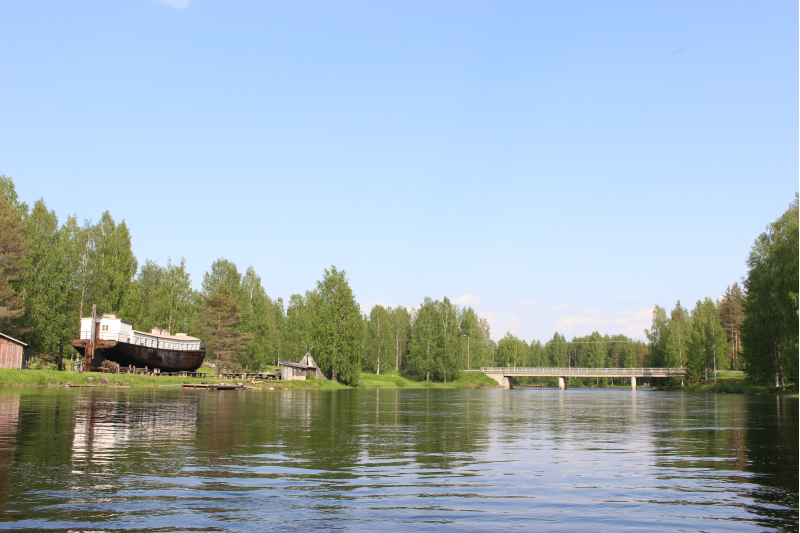 The exhibitions at the Möhkö Ironworks museum will send you traveling through time. You will travel to the ironworks, war time, great logging sites and back to present day.
The Koitajoki river that runs through the village, along with the many lakes in the region, offers plenty of activity for fishers and paddlers. Fly-fishers in particular will enjoy the frothy Möhkönkoski rapids.
The Petkeljärvi National Park is boreal coniferous forest belt at its finest. It is located only 12 kilometres from the village centre of Möhkö. You can relax among the whispering pines and hear the calls of the black-throated loon.
You will find several options for accommodation in our area. So, come for a day or for a longer visit. You are free to explore the sights of the area on your own, but we also offer a variety of guided options. Our many events will also provide content for your trip.
We welcome you as our guest!