Guided tour in the Möhkö Ironworks
Our permanent exhibitions tell about the ironworks, war history and the times of logging and the transportation of logs by floating them along rivers. The landscape of Möhkö is full of history which will be illustrated by our guides.
The group will arrive in Möhkö ironworks where the guide will receive them at the main building Pytinki. The guided tour starts from Pytinki where you can get to learn about Möhkö's iron era and war history. The guide will lead the group from Pytinki to the outer building of Ambari where the guide will tell about the history of forest work. If so agreed, the guide will also introduce the grounds of the ironworks, workshop and old ruins of the blast furnace to the visitors.
Exhibitions in Summer 2020
From "Malavi" to "Sukuna" - A Story of Iron
Möhkönvirta - Contemporary art exhibition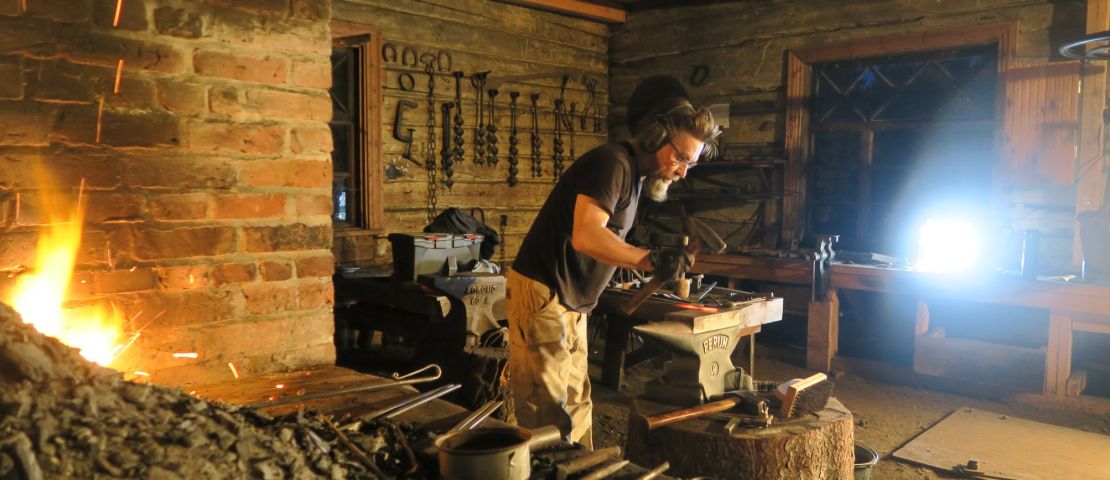 More information from:
Möhkön Matkailuyhdistys ry
mohko.info@luukku.com
045 340 3920